Chris D. Rasmussen
| Targeted - Jérusalem, Israël 2008 | Clear view - Jérusalem, Israël 2008 |
| --- | --- |
| Left Over - Sarajevo, Bosnia & Herzegovina, 2008 | Bullet shot peace statue - Beirut, Lebanon, 2008 |
| Damascus - Damascus, Syria, 2008 | Dead Man - West Bank Barrier, Palestine, 2008 |
| Funny Faces - West Bank Barrier, Palestine, 2008 | Waiting at a suicide Bombed Bus Stop - Jérusalem, Israël, 2008 |
| Love Each Other - Beirut, Lebanon 2008 | In The Way - Beirut, Lebanon, 2008 |
| Palestine View - West Jordan, 2008 | Penalty Shot, Bombed building - Pristina, Kosovo, 2008 |
| Bread Post - Yerevan, Armenia, 2007 | Frisk (Banksy Graffiti) - Near West Bank Barrier, Palestine, 2008 |
| Soldierly - Aleppo, Syria, 2008 | The News of the Assassination - Tripoli, Lebanon, 2008 |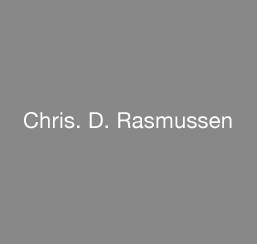 War through people who live there.
A human report by Chris. D. Rasmussen
Originally from Canada, currently living in Norway, 27 years old and already admirably committed, wise and curious about human beings and different cultures, Chris. D. Rasmussen works as a photographer, internationally, in over 30 countries.
With two Bachelor's Degree of Arts in Psychology and English Literature, and diplomas in Innovative Leadership and Liberal Arts, he has also worked for international universities and non-profit government programs throughout England, Norway and Turkey.
Chris explains that « the purpose of my photography is to raise awareness of how people persevere in the aftermath of conflict and genocide. »

His work meets resolutely the project of We Art Together art gallery, as was made obvious through our shared belief that Art is a link connecting other cultures, countries and times.

We decided to work together because we share with Chris the desire to map out and explore beyond the conventional ideologies that are often easily predicated and accepted.

We appreciate his aim to emphasize, through artistic works, the reality that the experiences of human beings living in turbulent parts of the world continues after media broadcasting has left. Especially by means of a photographic project and mimesis of meaning or power that we believe is held within the art form of photography.
From Sarajevo to Beirut, West Bank barrier to Jerusalem, we have been impressed by the sharp mind of his eye and performance of his small camera always able to grasp the right emotion.
This fabulous report managing to be both horrific and humanistic gives us, at last, the perfect time realistic and non-cinematic, un-Hollywood.
The marks of bullet shots testify, and graffiti resist. A single man waiting for a bus as usual, at a stop previously obliterated by a bombing, soldiers, a mother, and a child with a false gun, all surprise us by their smile, resistance and common bravery.

Large-scale size, true scale
Regarding the aim to reveal the true scale of this common bravery, photographs have been printed in large-scale size in order to be more telling of the will of those living within epi-centres of conflict.

All photographs exhibited are available in large format, and are printed on plexi glass or aluminum, for a truly aesthetic result. All works come with a signed document of authenticity from the hand of the artist..

English texts © Chris D. Rasmussen / Elise Walter - WE ART TOGETHER Gallery
Black and white photograph of Chris D. Rasmussen and photographs below thanks to the artist © Chris D. Rasmussen