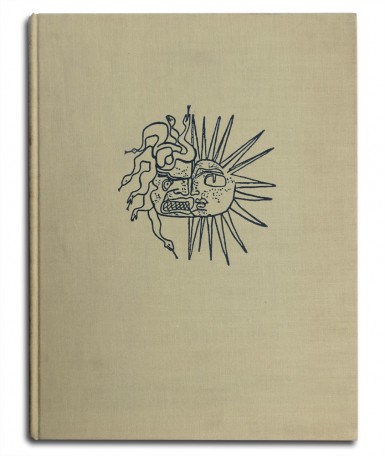 LE CORBUSIER
New World of Space, New York Reynal & Hitchcock, 1948, 1st edition
English book in first edition. 4to; 128 pp, cloth binding
Subtitle : Some Day Through Unanimous Effort Unity will Reign Once More in the Major Arts : City Planning and Architecture, Sculpture, Painting
Illustrated from many photographs, plans, and drawings, list of works. A record of Le Corbusier's writings and talks.
Sold
Descriptif
This is there a such of aubiography made through a selection from three mediums (architecture, painted and printed works) ; by the famous artist and architect Le Corbusier who saw modern art and architecture as an adventure in space and new conception of space.

An interesting first edition illustrated by many black and white photographs. With an ex libris and card from 1949. In very good condition.