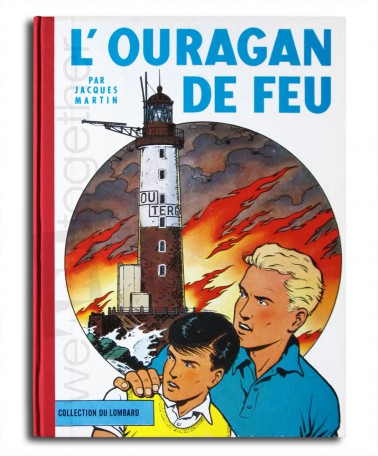 MARTIN Jacques
Lefranc, L'Ouragan de feu, original french edition, 1961
Superb condition, near of NEW
With its Tintin point
1 200 €
Descriptif
LEFRANC
Original french edition
Red cloth spine, back cover illustrated by blue checkerworks, last title : Alerte à Marraccas (1961)
This is well the original french edition of this title, second adventure of the journalist Lefranc, still drawn by the talented Jacques Martin.
Lefranc is a such modern alter ego of roman Alix.
Superb condition near of new. Pricking corners, very fresh inner pages, perfect spine and magnificent covers with shiny colors.
Rare in this condition.