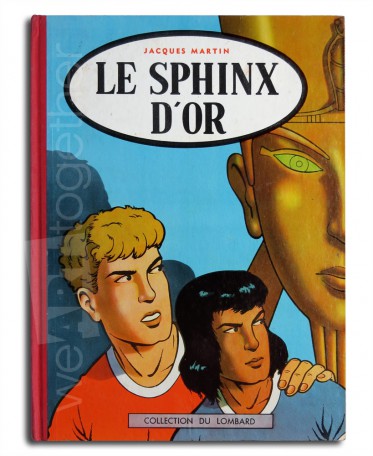 Martin Jacques
Alix, « Le Sphinx d'or », original edition, Collection du Lombard, 1956
Presence of the Tintin point, back of the cover red bear skin, very fine condition, corners still pricking
1 000 €
Descriptif
This is the original edition of this title, the 2nd of the adventures of most famous Jacques Martin hero, Alix.
Moreover, that's in « Le Sphinx d'or » Alix meets for the first time Enak who appears on the cover on the same ground with him.
A required original edition here in very fine condition with corners still pricking, superb cloth spine and shiny colours of the cover.
Interior in good condition with some reading traces, sometimes light stains, but minors and in the margins.
Perfect binding and Tintin point is not cut out. Rare.