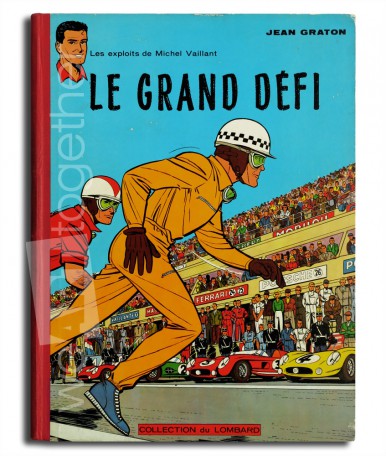 GRATON Jean
Michel Vaillant, Le Grand défi, Original belgian edition, published in 1959 by Editions du Lombard
4e plat à damiers bleus (back of the cover with blue checkerworks), red cloth spine, last title « Le grand défi»
Presence of the Tintin point / Very good condition +
Sold
Descriptif
This is the 1b edition printed the same year of the original edition of the first title of the adventures of the racing driver Michel Vaillant imagined by Jean Graton.
Published in Bruxelles by " Editions du Lombard " in 1959.
A nice vintage and valued edition in very good condition with few defects (mainly the rubbed corners), superb colors, especially inner fresh condition.