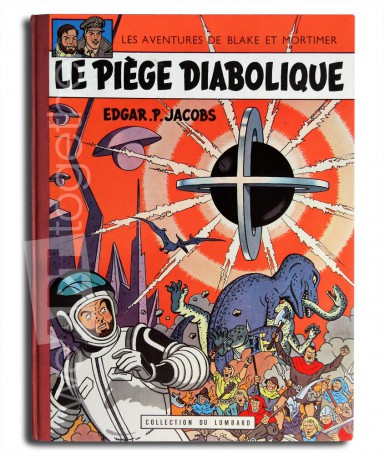 JACOBS Edgar P.
Blake et Mortimer, « le piège diabolique », original edition, publisher : Edition du Lombard, 1962
Original edition in very good condition published in 1962 and last title in Lombard collection.
Tintin point is well present
900 €
Descriptif
This is the original edition of the 8th title of Blake et Mortimer comic strips, published in 1962 by Lombard publisher.
In very good condition with few defects (see the pictures) which mainly consist in rubbed corners. Magnificent inner condition few read and presence of Tintin point.
Splendid colors of the cover and stunning rich contrast coming from underwater scenes.