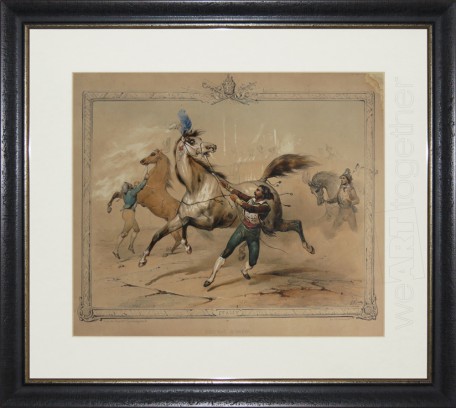 ADAM Victor (1801-1866)
Italy – Roman Horse
Colours lithograph with watercolor – XIXth century
Size : 30 x 40 cm – Encadrée : 56,5 x 51 cm
Sold
Descriptif
Stunning original lithograph from Victor Adam, orientalist artist, especially famous for his master of horses drawing.

Representing a scene of raising of horses in Italy, this fabulous lithograph with watercolor – watercolor from the hand of Adam - gets characters so realistic that they seem to live in front of us.
Will be sold in a nice modern frame.