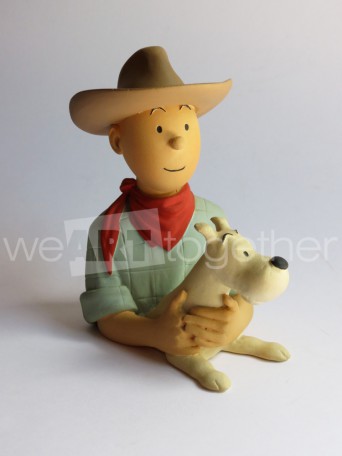 HERGÉ, Pixi edition
Tintin Cow-Boy bust - Tintin in America
Polychrome resin created by Patrick Regout
Height : 10 cm
650 €
Descriptif
Very nice Tintin bust in polychrome resin created by Patrick Regout and produced by Pixi in 1991.
Limited edition numbered « 847 » of 1051. Réf. 30008.
Hand numbered with a certificate of authenticity stuck under the bust.
No box.
Height : 10 cm
Mint condition.

Rare Tintin figurine usually sold out and here available in superb condition.
© Copyright Hergé / Casterman - Moulinsart 2016