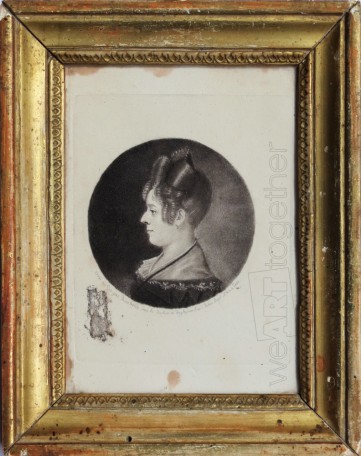 Bouchardy (the father)
Physionotrace drawn and engraved by Bouchardy Father successor of Crétien, Palais Royal n°82 à Paris
Physionotrace from 1st part of XIXth by the successor of Chrétien the inventor of physionotrace
Size of the portrait only 5,5cm diameter - framed : 15cm x 12 cm
Comte Sforza Collection
Old gilt wooden frame
Sold
Descriptif
Very interesting physionotrace of a lady by the successor of Chrétien, Bouchardy father.
The condition is not perfect but the drawing and engraving are beautiful. Many details with a superb contrast.
Coming from an excellent collection. It belonged to count Sforza, a famous diplomat (1872 - 1952) who fighted Fascism.