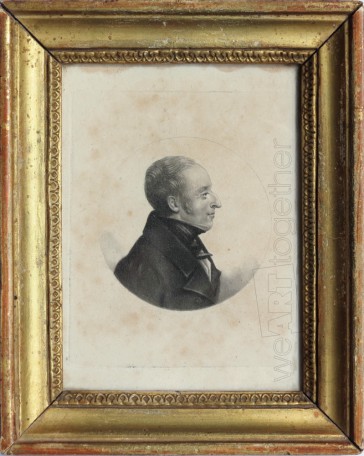 Bouchardy (the father)
Portrait of a man (physionotrace) engraved by Bouchardy Father
Physionotrace from 1st part of XIXth - "avant lettre" proof
Size of the portrait only 5,5cm diameter - framed : 15cm x 12 cm
From Comte Sforza collection
Old gilt wooden frame
270 €
Descriptif
Certainly the husband of the woman drawn and engraved by Bouchardy ( same work, size and frame) available too on the website of We Art Together gallery.
This is is a "avant lettre" proof. So an early proof with no mention of drawer and engraver.
Comes from the same prestigious collection of Count Sforza.